There are a few WordPress hosting companies that provide an exceptional service. The question is, how do you find them?
Well, the perfect place to find the best web hosting provider in 2023 is Reddit.
And the best thing?
After reviewing dozens of web hosting recommendation posts on Reddit, it's clear that there's one WordPress hosting champ.
Best Web/WordPress Hosting 2023
The list provided is a small preview of what I've found, with the last update in September 2023. These are the best web & WordPress hosting companies according to Reddit.
WordPress Web Hosting
Best for?
Price per month
DreamHost
Best for WordPress Hosting

$2.59


Special Offer
WPEngine
Best for Premium WordPress Hosting
(Additional speed, extra support)
$24
A2 hosting
Best for Budget Hosting
$2.99
Reddit's Favourite
You can essentially open up any recent hosting post and you'll find a Redditor who's recommending DreamHost.


No matter where you look, DreamHost is definitely Reddit's go-to address in terms of WordPress hosting.


What Service Does DreamHost Offer?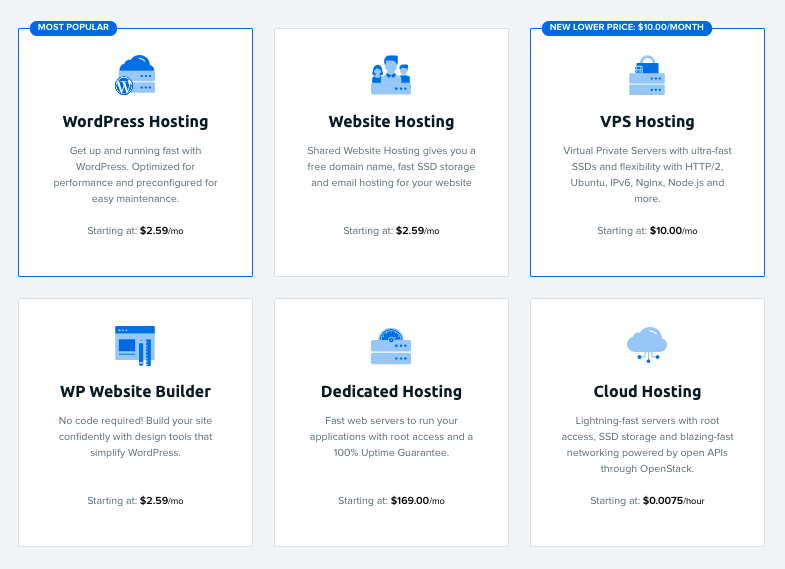 As you can see DreamHost offers the whole package. No matter if you're looking for a managed WordPress site, VPS, or cloud hosting.
More on the differences later.
DreamHost Prices
If you simply want your WordPress website up and running, you can choose the starter package for $4.59/month. If you have multiple websites, choose the "WordPress Unlimited" package for $8.59/month.
These are the prices for the monthly payment option. There is also the possibility to pay in advance for the whole year. This way you can save a lot. If you choose the yearly payment option, it's only $2.95/month for both plans.
The Features
No matter which payment option you choose, every plan includes unlimited traffic, WordPress pre-installed and a free SSL certificate.
DreamPress: Elevating Your DreamHost Experience
DreamHost also offers a premium hosting plan called DreamPress and with DreamPress, you'll get some sweet additional features.
The most important one is performance. While the standard WordPress plan comes with shared hosting, with DreamPress you'll get high-performance cloud hosting. This means faster loading times and no bad neighbors due to shared hosting. This is a huge advantage.
And that's not even it.
On top of that, enjoy a free domain, automatic backups, a pre-installed SSL certificate and more storage for your files (30GB). Those backups can be a lifesaver. You'll have peace of mind knowing that DreamHost will protect your website by doing these regular backups. In case something happens, you can easily restore your website. This can save you a lot of time and effort.
Depending on the payment duration, DreamPress starts at $16.95/month.
Web Hosting Winner ⚡️

WP Engine - Get More Support
You might be someone who needs more assistance with your WordPress website. If so, then you should check out WP Engine. WP Engine's support is specifically being mentioned from lot's of different Reddit users.


You'll not only get premium support but also premium hosting. WP Engine will take care of backups and security.


Their plans begin at $24/month for those who choose monthly billing. If you pay for the entire year upfront, the rate drops to just $20/month.👌

Best Support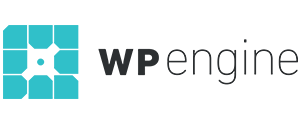 Best Budget Web Hosting 2023
If you're looking for the cheapest hosting, the next hosting company might be your thing! It's the most affordable one.
Here are some upvoted Reddit posts that truly resonated with me.


A2 hosting is certainly getting the thumbs up on Reddit. Redditors enjoy their support and the service they offer. If you're looking for cheap web hosting, A2 is probably your top choice.
They currently offer shared web hosting for only $2.99 per month. But you have to pay upfront for the whole year. Other than that, A2 also offers a "Turbo Boost" package for $6.99.
In case you want a lightning-fast website, it may be worthwhile looking into this turbo package. I also recommend it if you're doing SEO. Site speed is still a ranking factor and a fast server will put you ahead of your competition.
A lot of webmasters often overlook the value in having a top-notch hosting provider.
Don't be one of them!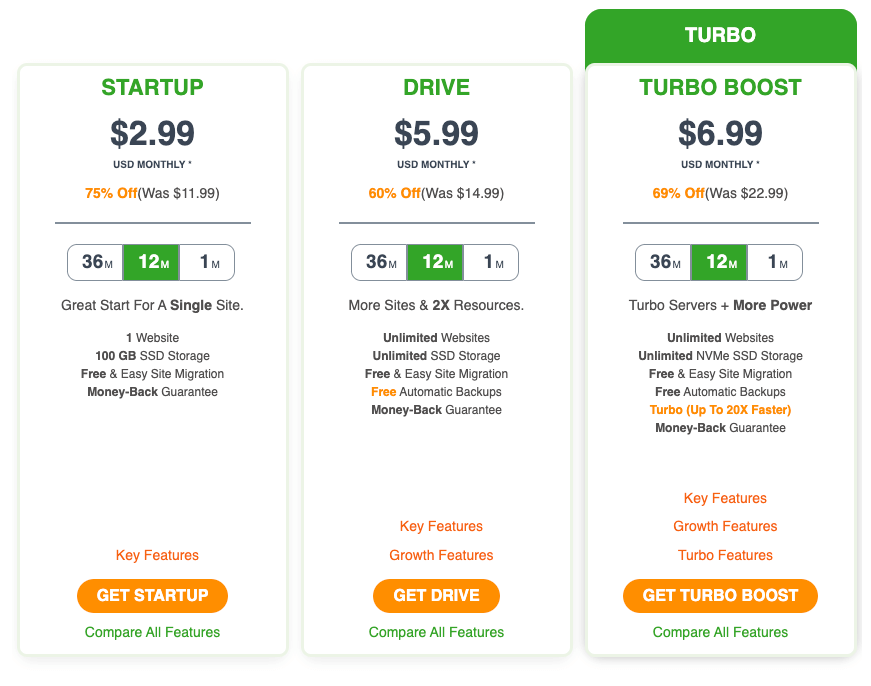 These are the prices for the yearly packages. If you're not sure if A2 hosting is the right hosting provider for you, select the monthly payment option. You'll pay a bit more but it gives you the freedom to cancel each month.
Conclusion
As of 2023, the best WordPress hosting provider according to Reddit is without a doubt: DreamHost. If you need a premium WordPress hosting provider it's either DreamHost's premium package or WP Engine, and if you're looking for the most-affordable hosting option, make sure to check out A2 Hosting.
WordPress Hosting vs. Web Hosting
Lots of people are looking for WordPress hosting because they manage to have a WordPress website. But in terms of hosting, where's the technical difference between a standard hosting service and a WordPress hosting service?
To be up-to-date, I've asked Reddit myself.
Here's the answer:
The difference is that a lot of hosting companies offer specific support for WordPress installations or plugins, such as caching or security.
Other than that, there are no major differences between a "normal" hosting service and WordPress hosting.
The infrastructure is the same. However, in terms of marketing, it's also a good way to reach all the clients who are specifically looking for WordPress hosting.
The Different Types Of Hosting
Now that you've seen all the hosting companies Reddit is recommending, let's break down the different hosting types more in-depth.
Remember, the right hosting can make or break your website. That's why it's so important that you understand the advantages and disadvantages of various WordPress and web hosting types.
Let's start with the most popular choice.
Shared Hosting
Imagine you're moving into a big apartment. You have your own room, but you share common areas with many others.
The costs?
Way cheaper than if you had the entire apartment to yourself. But, sometimes you might have to deal with a roommate who invited too many friends over.
That, in essence, is shared hosting!
You're sharing your resources. Your website sits on a server with many other websites. This means you're sharing storage, bandwidth, and more. It's typically the cheapest hosting option available, making it ideal for beginners or small sites with minimal traffic.
Now, let's look at the downsides…
If one website gets a huge spike in traffic or has faulty coding, it can consume resources and potentially slow down other sites on the same server, including yours.
So, when should you choose shared hosting?
If you're just starting out and you're launching a new blog it shouldn't be a problem. Also, if budget matters and you need a cheap solution, shared hosting is a good choice.
In fact, most small websites start on shared hosting. It's like your first apartment out of college—nothing fancy, but it does the job!
However, as your site grows, you might need to move out and find a bigger place. But until then, shared hosting can be the perfect fit for you.
VPS Hosting
VPS is the middle ground between shared and dedicated hosting. Dedicated hosting is like owning your own house. With VPS, you're still sharing a server (the apartment building) with others, but you have your own dedicated area. It's like having a condo within an apartment complex.
Remember the shared hosting roommate who loves to invite too many people?
With VPS, you won't be bothered by this. Your resources are isolated, so another site's traffic surge or technical issues won't affect you. VPS hosting is more expensive than shared hosting, but it's also more secure than shared hosting. Imagine having a better lock on your door!
When should you consider VPS hosting?
Considering VPS hosting depends on factors like traffic spikes, website complexity, resource consumption, performance expectations, and security concerns, especially for e-commerce sites.
But I know, you want numbers, right?
Typically, if your site consistently gets several thousand visitors a day (let's say over 2,000-3,000 daily), it might be time to consider VPS.
Dedicated Hosting
Now let's take a look at the hosting king.
No shared walls, no noisy neighbors playing loud music at 2 AM, just a space that's entirely yours to customize and control. That is dedicated hosting.
With dedicated hosting, you get an entire server to yourself. No sharing of resources. All the CPU, RAM, storage – it's all for you and your website. You can expect fast loading times. You also have more control over security measures.
However, all that luxury comes at a cost. Dedicated hosting is the most expensive type of hosting.
And that's not it.
You're also responsible for installing, updating, and maintaining the server software.
However, here's a little twist: There's something called "managed dedicated hosting." This is a middle ground where you have a dedicated server, but the hosting provider offers some level of management services. It's perfect for large websites with tons of traffic.
Among the previously mentioned hosting companies, you have the option of shared hosting or premium hosting, which might include VPS or even cloud options. The choice is yours!
Best Hosting for a Small Business
Another large group that's looking for good hosting packages are small businesses. Every small business needs a website, which means every small business also needs a reliable hosting provider. The question is, is hosting for small businesses different than for a standard business?
Again, the answer is no.
The only difference is that as a small business, you'd choose the smallest WordPress hosting package from your hosting provider. You can always upgrade later on.
But I got curious and wanted to know what is Reddit's take on this.
I've checked the "small business" subreddit and the answers didn't surprise me. Look for yourself: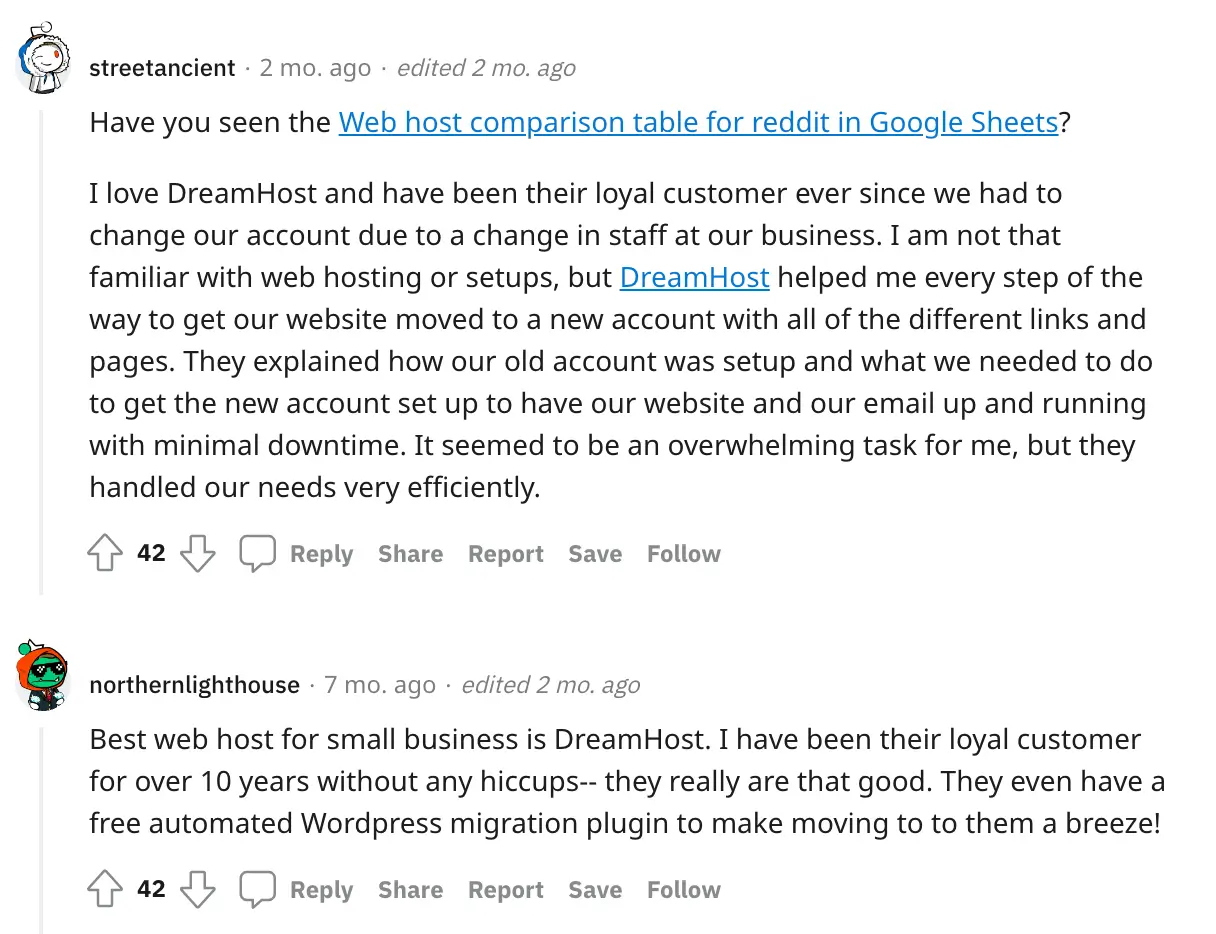 So, according to Reddit, if you're starting out with a small business, choose DreamHost as your hosting provider. You can choose the starter plan and upgrade later along the way.
Using Reddit to Find Free Web Hosting
What about free web hosting in 2023? Is that possible?
Well, according to Reddit, it's possible but Reddit doesn't recommend it for non-developers. There is a learning curve.
So, if you want to concentrate on your website, go with our aforementioned WordPress hosting providers. In case you would like to learn more, here's some more information about that topic.
First of all, it's only valid for static sites.
What is a Static Site?
A static site is a page where there is no user-generated content. Think of it as a flyer on the internet.
What do you Need for Free Web Hosting?
You can get free web hosting either by using GitHub pages or by using Netlify.
Basically, it works like this:
1: Create your page with HTML, CSS, and JavaScript. You can easily use a free HTML theme for that.
2: Create a GitHub account and upload your page to your repository.
3: Go to Netlify and connect your repository and your Netlify account.
4: You even get free SSL and a custom domain name through Netlify. The custom domain name comes with a Netlify branding, but you can easily buy your own domain and connect that.
5: Alternatively, create your page with Jekyll and upload it to your GitHub repository. Then, name the repository the same as your username, and GitHub will automatically create your website.
6: As with Netlify, you can connect your custom domain to your GitHub pages site.
As I've said, there is a small learning curve, especially when you're new to all this. But if you want to learn it, don't let this intimidate you. Start by creating your GitHub account for free and upload your page. After that it's just a lot of trial and error.
If you have any further questions, feel free to send me a message. I'm happy to help.
Best Web Hosting for WooCommerce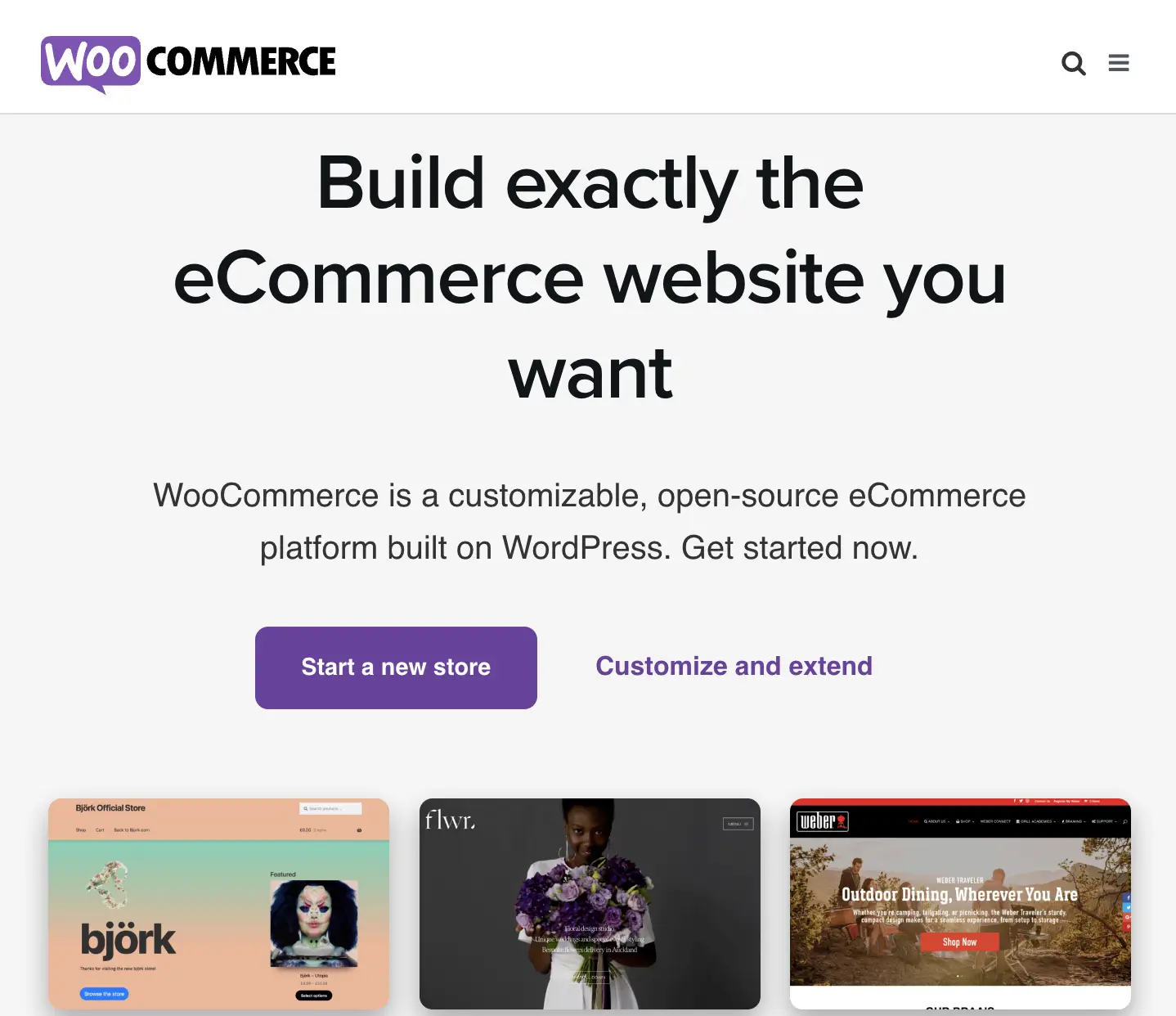 WooCommerce is a WordPress plugin that makes it pretty easy to sell your own products online. It's widely used and you can build up a great business with it. A lot of people put a lot of energy into their WooCommerce stores, that's why I haven't forgotten to include it in my Reddit list.
The thing with WooCommerce is that since it's built on WordPress, you can easily get the hosting provider we've already found for WP: DreamHost. Other than that, there is no special WooCommerce hosting provider.
If you want to read more about WooCommerce make sure to check out my WooCommerce vs. Shopify according to Reddit guide.
Hosting Provider Reviews on Reddit
If you want to look up a specific hosting provider, here are some more reviews I've found on Reddit. But first, let me tell you why Reddit absolutely doesn't recommend any hosting provider from the EIG brand.
You'll also find out if your hosting provider operates under the EIG brand umbrella.
Reddit's Opinion on EIG Hosting
EIG stands for Endurance International Group. It's a service provider that offers a lot of hosting services under one umbrella. Reddit's opinion about EIG isn't really good.
Basically, this post sums it all up.
The main thing is that the service is really bad and as a newbie, you won't realize that you have switched to another hosting provider. So, even though customers might think they're switching to a different hosting company, they aren't.
To be fair, I've never used an EIG service provider myself, so I can't really say anything at all about my personal experience.
That being said, if you're looking for Reddit's hosting recommendations for 2023, you should be aware of that topic. If you want to find out if your hosting company operates under the EIG brand, you can visit their Wikipedia page.
Here's a quick summary of all the common EIG hosting brands for 2023: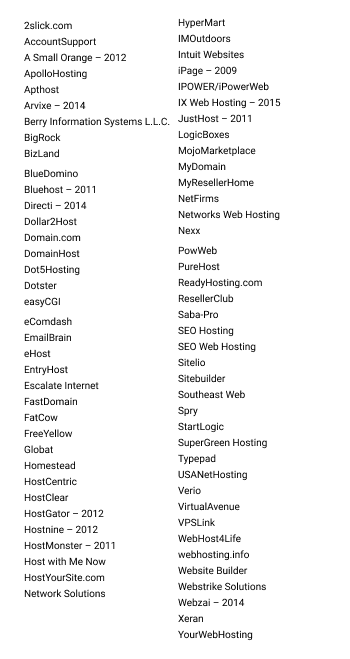 Reddit's Opinion on SiteGround
Not so long ago, SiteGround was being recommended pretty much on every Reddit post. However, in February 2022 things changed.
The first complaint is that SiteGround has increased their renewal prices and the other one is that they have removed cPanel and added their own system. It seems that Redditors don't like that.

Other than that, the service still seems good. I think if you consider these two points, SiteGround can be a good hosting service.
Siteground does not belong to the EIG group.
Reddit's Opinion on Hostinger
So, a hosting provider you might already have heard of is Hostinger.
Hostingers specialty is that they are extremely cheap.
However, a quick search on Reddit reveals that people are not really recommending Hostinger.
From what I see, one of the biggest problems is that, according to Reddit, they were generating fake reviews.
But you'll also find people who haven't had any problems at all.
So, if you have modest needs, you can go ahead and try them.
Reddit's Opinion on Bluehost
Bluehost is an EIG brand so generally speaking, even I've found some positive reviews on Reddit, EIG hosting brands aren't part of Reddit's hosting list. If you look up Bluehost you'll find good and bad reviews. Here are two interesting comments I've found lately.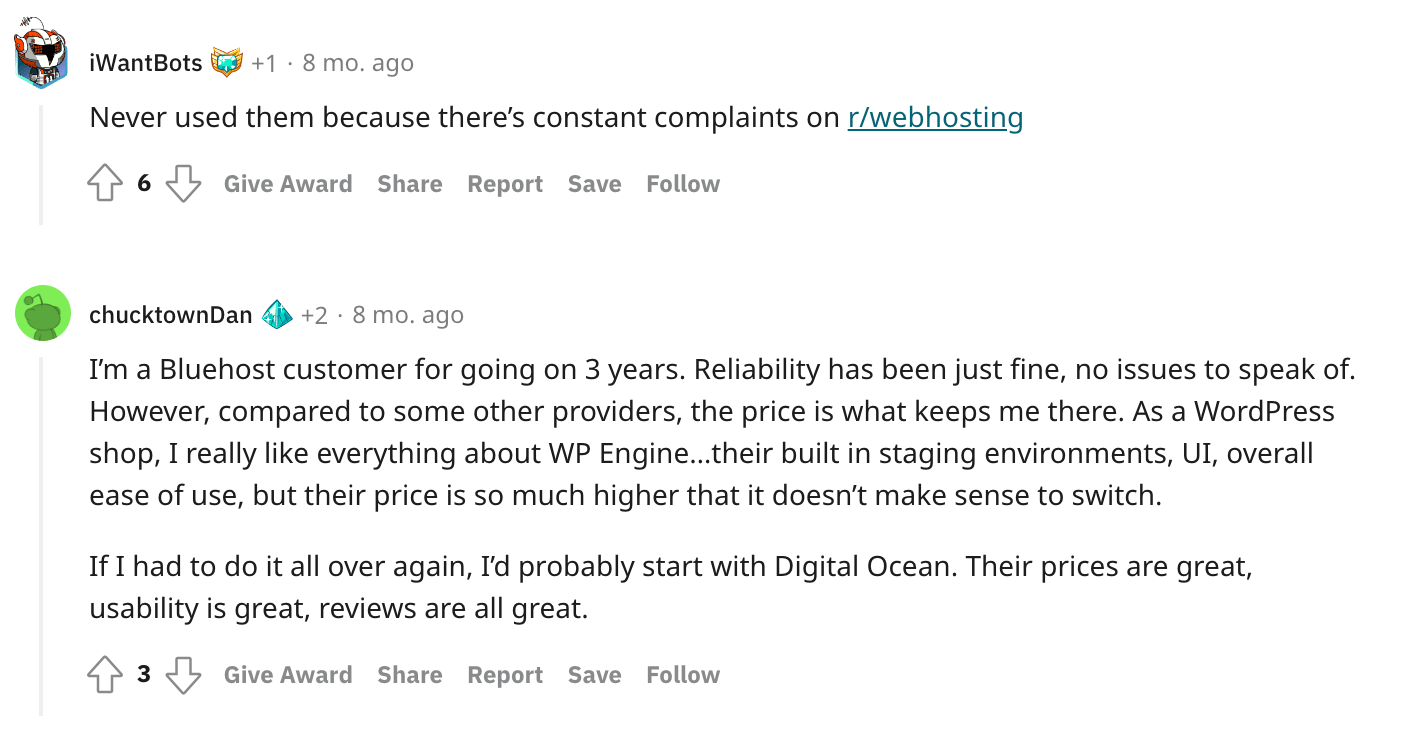 So, even though there are quite a few complaints about BlueHost on the hosting subreddit, some people still like it. Bluehost offers every hosting package you can imagine. From WordPress hosting to VPS hosting. Just be aware, if you choose Bluehost, that they are part of the EIG family.
FAQ Best WordPress Hosting
What's the Difference Between WordPress Hosting and Web Hosting?
It's mostly a marketing move. The only real difference is that a WordPress hosting company will help you with specific WordPress setups. For instance backups or installing WordPress.
How much does a Reliable Hosting Package cost?
According to Reddit, a good hosting package should cost you between $12 and $18 per month. Depending on the quality of the support.
Is Shared Hosting Bad?
Shared hosting comes with a downside: you might end up with 'bad neighbors' who engage in strange activities or take all the bandwidth. But for starters, you shouldn't have any problems at all.
You can always upgrade. After creating a few shared hosting websites myself, I've never experienced any kind of problems. So don't stress out too much on this.
That's all for 2023.
Now you've seen the best WordPress hosting providers according to Reddit, and you know exactly which one to choose from. If you think I've missed something or if you have a different recommendation, let me know and send me a message.
---
Related Articles
Best Laptop according to Reddit
Best TV according to Reddit
Best Gaming Monitor Reddit

---